The maxinum users are set at 10000 We currently have 1491 registered users
Note: You need cookies enabled to sign up or log in.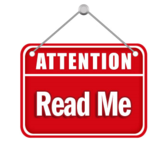 Important:---You must signup with your real IP.All ips are checked.
---------------Once you have had your ip checked feel free to use a
proxy Vpn or any other device for ever.
We strongly reccomend only using gmail here even though others do
work. To get a gmail account CLICK HERE.Please remember to check
your spam folder or your junk folder for your confirmation email. You
have twelve hours to confirm your signup or the account will be deleted.